| | | |
| --- | --- | --- |
| Welcome | | You are not currently logged in. |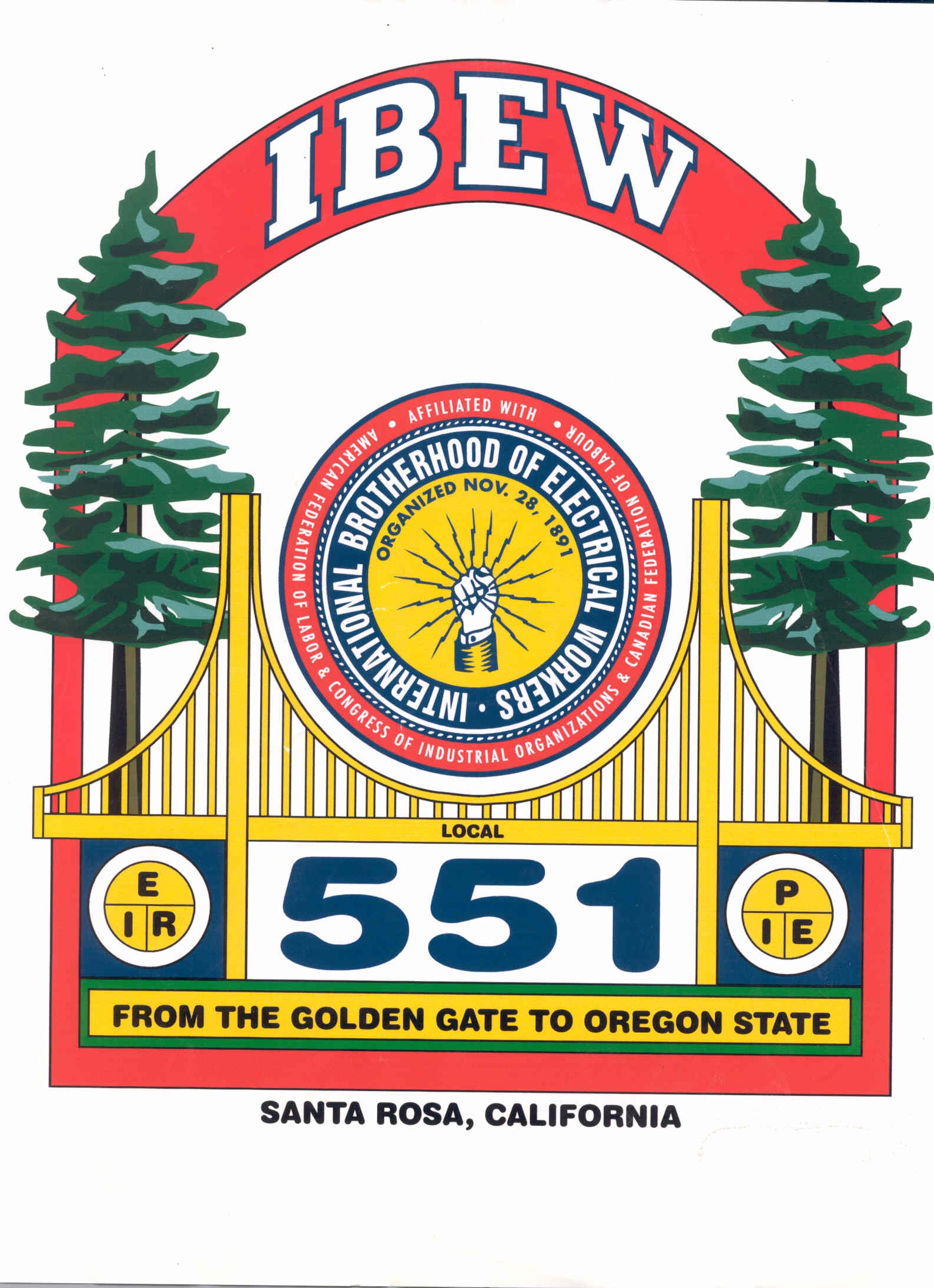 The International Brotherhood of Electrical Workers is the largest electrical union in the world. The IBEW represents workers' rights in all areas of the electrical industry. The National Electrical Contractors Association is the management association for electrical contractors. NECA represents thousands of employers who guarantee their installations and perform quality work on time and on budget. To provide the highly skilled work force necessary to meet the customer needs and insure job satisfaction for the electrical workers, the IBEW and NECA sponsor the very best, unparalleled apprenticeship training programs.
| | | |
| --- | --- | --- |
| | | |
| | Labor Headlines | |
| | | |
| | | |
| --- | --- | --- |
| | | |
| | | |
| | | |
Dear Sisters and Brothers:
IBEW Local 551 and the Redwood Empire Chapter NECA adopted changes to our Collective Bargaining Agreement (CBA) on June 1, 2011 that modified the referral procedure. The new language allows for an applicant to maintain Group I status in our local union once the applicant qualifies. This new provision of the CBA is not retroactive, therefore; all applicants for Group I must meet the three-part test, as defined in Article 4, Section 4.05, to qualify for Group I which states in part "…are residents of the geographical area constituting the normal construction labor market, have passed a Journeyman Wireman's examination given by a duly constituted Inside Construction Local Union of the IBEW or have been certified as a Journeyman Wireman by any Inside Joint Apprenticeship and Training Committee, and who have been employed in the trade for a period of at least one year in the last four years in the geographical area covered by the collective bargaining agreement."
Please be advised that new IBEW Local 551 Referral System-Dispatching Rules have been developed to incorporate the new referral Group I language in accordance with the guidelines established by the International President of the IBEW. These Referral System-Dispatching Rules have been posted in the union hall for your review. They will become effective on November 1, 2012. We will also be reinstating the three-strike rule at the same time.
Please click on the following link to review the new referral system - Dispatching Rules.
REFERRAL%20November%201,%202012.pdf
Please keep your email address current on this site if you would like to continue receiving emails with important information from this office.